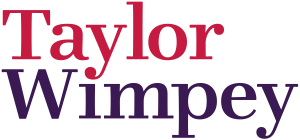 Langley Park, Kent
Langley Park is a thriving new community located on the outskirts of Maidstone. With a selection of 2, 3 and 4 bedroom homes set in picturesque surroundings.
Malling Masonry started this project in 2015, 5 years later and through the phases, we have successfully fixed all the Kent Ragstone walling to 7 blocks of apartments as well as the brickwork on another.
This project is still ongoing with another two apartment blocks in the pipeline. This has been a great site to work on and has earned other contracts through client enquiries. We feel proud to bring a Kentish heritage in the form of Kent Ragstone into the future and not leave it in the past.
Taylor Wimpey
Residential Development, New Build Homes
Kent Ragstone & Brickwork
Kent Ragstone Walling & Brickwork
5 years+ (ongoing)
"Malling Masonry has been working on my development for a number of years and I have found them to be a very professional company that takes great pride in their work and produces a first-class product" – Tony Jenner, Project Manager, Taylor Wimpey South East